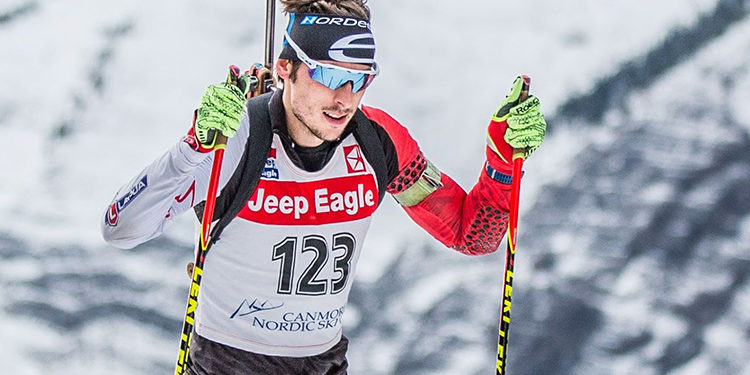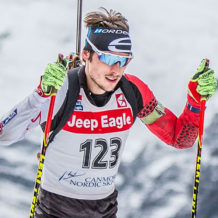 Balancing Contradictions in Sport and in Life
Three-time Canadian team member Brendan Green knows all about balance; the biathlon competition is in itself a test of intense, full-out physical exertion coupled with extremely fine control and stability of shooting. He has proved himself in this sport as a bronze medalist in the 2016 World Championships and with top-10 finishes at the IBU World Cup and in the Games in 2010 and 2014.
As a Canadian native who grew up with long, cold winters, Green spent his childhood in the snow. He could glide on skis by the age of four and, inspired by his older brother who raced Biathlon at a high level, has trained to compete since he was nine years old. He says, "I've experienced some amazing opportunities through sport, and the lessons and life skills I've learned along the way have been invaluable."
Although he trains twice a day, six days a week from May to April, he also finds balance outside of biathlon. When he is not training, he loves to spend time in the kitchen and has nearly mastered pizza and high-end coffee making. He also balances his intense drive to be the best in the world with a selfless desire to motivate and inspire future generations to live a healthy and active lifestyle.
Competitor in PyeongChang Games: 2018
2016 World Championships—Bronze medal, 4×7.5 km Relay
2015 BMW IBU World Cup—5th place, 10 km Sprint
Competitor in Sochi Games: 2014—7th, 9th, 11th, 21st, 23rd, 35th places
Competitor in Vancouver Games: 2010—10th place, 4×7.5 km Relay
Instagram: brendangreen
Twitter: @brendanjgreen
"Ensuring I am doing everything possible from a nutritional standpoint to boost energy and recovery only makes sense."