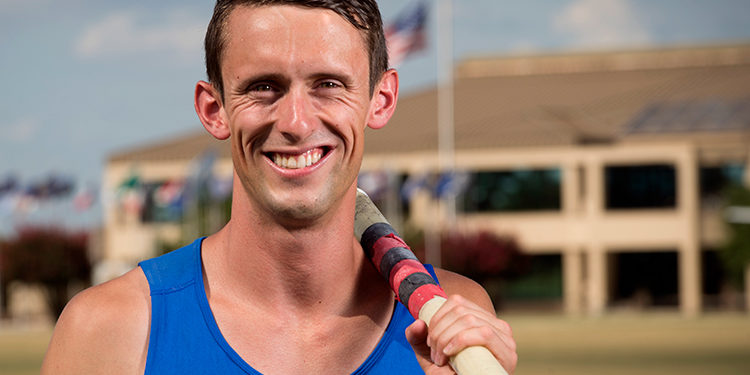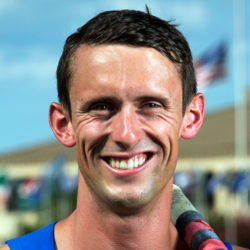 Courageous Mind, Incredible Vaults
When we think of running with a 12- to 17-foot pole and vaulting ourselves over a bar some 19 feet in the sky, we're likely to experience at least a tinge of fear. US Pole Vaulter Cale Simmons knows, however, that "fear is the mind-killer," and this quote (from Frank Herbert's Dune) motivates him to perform his best in the frightening sport he has made his passion.
The fearlessness required to compete as a world-class Pole Vaulter extends beyond the obvious. Simmons says the hardest part is staying mentally strong in the sport: "It's challenging to vault over and over again with different conditions, winds, and surfaces while maintaining the same exact precision."
Simmons competed in Rio in 2016 and is training to make another appearance in Tokyo in 2020. He realizes how important fitness and nutrition are during the times he steps away from them for a short time, saying, "I start feeling tired, run-down, and worse than even on the most strenuous workout days. As soon as I get back into it, I feel better than ever." So, he focuses on maintaining a healthy lifestyle. Oh, and being fearless.
Competitor at Rio de Janeiro Games: 2016—27th place
Trials for Rio de Janeiro Games: 2016—Silver medal
2016 Indoor Championships Bronze medalist
Facebook: Cale-Simmons
Instagram: calesimmons
Twitter: @simmons_cale
"Shaklee helps me to train harder and recover faster."