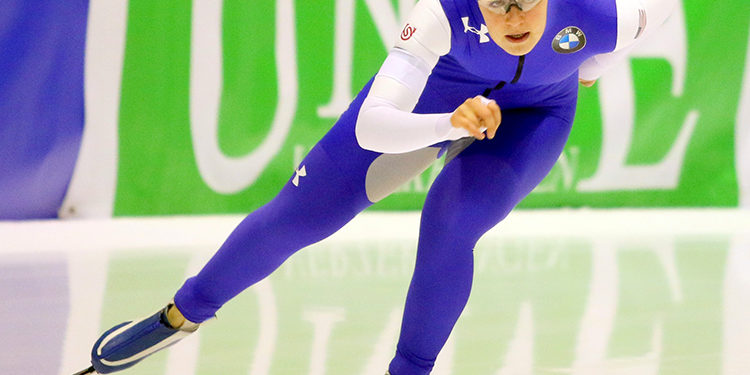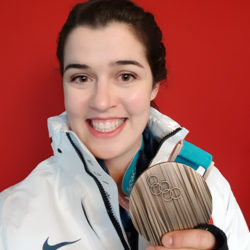 When Carlijn Schoutens' parents took her to the ice skating rink every week as a child, she never dreamed it would one day lead to competition in the national championships and the Games. Now Schoutens trains twice a day in the winter and summer to compete as a Long Track Speed Skater.
For most "dry land" athletes, even standing up on the razor-thin blades of a speed skater would be an accomplishment, but Schoutens has learned to achieve the perfect balance of strength, endurance, technique, and coordination that her sport demands. Long-distance speed skating requires stamina and balance and Shaklee products help Carlijn maintain both.
Schoutens is also halfway through a medical school degree and says that her long-term goal is "to make the most out of my speed skating potential and help further the sport."
Competitor in PyeongChang Games: 2018
2017–18 National Championships—Gold medal, 3000 m and 5000 m
2017–18: World Cup: Stavanger, Norway (11th place, 5000 m); Calgary, Alberta (15th place, 3000 m); Salt Lake City, UT (14th place, 3000 m)
2016–17 World Allround Championships—23rd place
2015–16 National Championships—Gold medal, 5000 m
2014–15 National Championships—Gold medal, 5000 m and Allround
Three-time National Team member (2015–16, 2016–17, 2017–18)
Four-time World Cup Team member (2014–15 fall and winter, 2016–17 winter, 2017–18 fall)
Facebook: carlijn.schoutens
Instagram: carlijn_12
Twitter: cariijn
"[I love] partnering with a company focused on health!"
Performance® Sports Nutrition
Fuel your workout from start to finish.