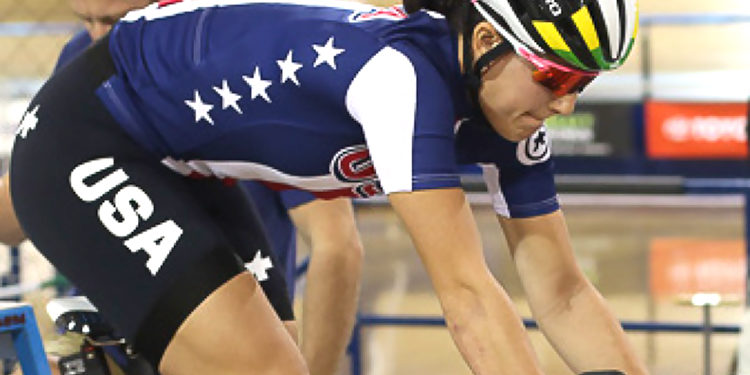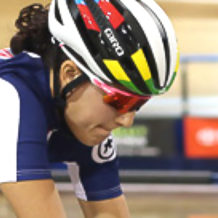 Bio
At only 19 years old, Chloè Dygert was the youngest Shaklee Athlete in the 2016 Rio Games, winning a silver medal in US Women's Team Pursuit Cycling event. She has big plans, though, and perhaps many years of cycling before she even reaches her athletic peak. Chloe's favorite quote is, "To give anything less than your best is to sacrifice a gift."
With a gold medal in the 2016 World Championships, a silver medal in Rio, and a gold medal in the 2017 and 2019 World Championships, Chloè is on her way to becoming a dominant figure on the cycling track, with a goal to compete in the next three or even four summer games.  Her World Championship victory in 2019 was her qualifying ticket to the 2020 Tokyo Games, where she and her teammates are expected to be top medal contenders.
What's her secret to success?  "I've been blessed with a good family, good genes, and a competitive nature; I don't like losing, and I like to work that extra mile, do my best," said Chloè.  "But one thing you might not know about a lot of athletes like me is that we're able to 'clean up' on the track because we literally clean up on the home front.  If I can get things squared away at home then I can focus better on the track."
For Chloè, that cleaning is simple but comprehensive, and always includes Shaklee Get Clean products.  "Some people might consider me a clean freak, but if things are dirty, I feel like cleaning – if I leave a mess behind it stresses me and it's harder to go through workouts.  I want the house to be cleaned so I can dress and prepare at least an hour before the ride.  And coming home to a clean home is a huge relief."
Chloè isn't shy about her confidence in the Get Clean products.  "I love, LOVE the Shaklee cleaning products.  They work great, never harm the environment, and will hopefully keep me cleaning up in the places that matter most."
There's no doubt about where those places are for Chloè.  All that remains to be seen is how many summer games we'll see those kits flashing by, a blur of color and brightness that is the perfect symbol of some serious cleaning up.
Achievements
2019 UCI Elite Time Trial World Champion
World Record Holder 3000 Individual Pursuit at 2018 UCI Track World Championships (3:20:06)
2018 UCI Track World Championships, Individual Pursuit (Gold)
2018 UCI Track World Championships, Team Pursuit (Gold)
2017 Pan American Road Cycling Championships Road TT (Gold)
2017 UCI Track World Championships, Individual Pursuit (Gold)
2017 UCI Track World Championships, Team Pursuit (Gold)
2016 Olympian, Silver Medalist, Team Pursuit
2016 UCI Track World Championships, Team Pursuit (Gold)
2015 UCI Junior World Championships, Road (Gold)
2015 UCI Junior World Championships, Individual Time Trial (Gold)