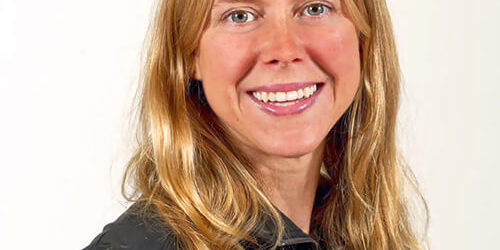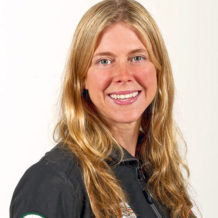 Donna Vakalis started modern pentathlon at the age of 12. After her first three years, she quit in order to focus on her education. But while working on her master's degree, she realized she needed an escape from the long hours of work—and she missed competing in sports. She went to the Pentathlon Nationals in 2006 and found success. "Now I'm just trying to see how far I can take myself," Vakalis says.
Vakalis became a member of the Canadian national modern pentathlon team in 2009, and she represented Canada in the 2012 London Games. With five different events in one (running, swimming, fencing, shooting, and equestrian jumping), she learned that pentathlon isn't about perfecting each individual sport, but instead reaching a consistency in all five. "The mental game is extremely important, and helps me perform under stress," said Vakalis. "Another aspect is preparing in between the sports—this means letting go of the previous event and focusing on the current situation." She is also very strategic with her training, staggering aerobic-intensive workouts with technical ones because making gains in one sport could compromise another.
Vakalis' performance at the 2015 Pan American Games in Toronto earned her a spot in the 2016 Rio Games. Outside of pentathlon, Vakalis enjoys video editing, following alternative comedy, and green building technologies. She is also earning her PhD in civil engineering at the University of Toronto.
2016 Rio Games Competitor
2012 London Games Competitor
2012 Women's Modern Pentathlon World Cup Finalist
2012 Guatemala Open Winner
"Putting on a good performance is my main goal; if I perform well, the outcome will reflect that."
"What is becoming more and more obvious to me over the years is the importance of friendships and community bonds in finding so-called 'personal' success."
FAVORITE SHAKLEE PRODUCTS