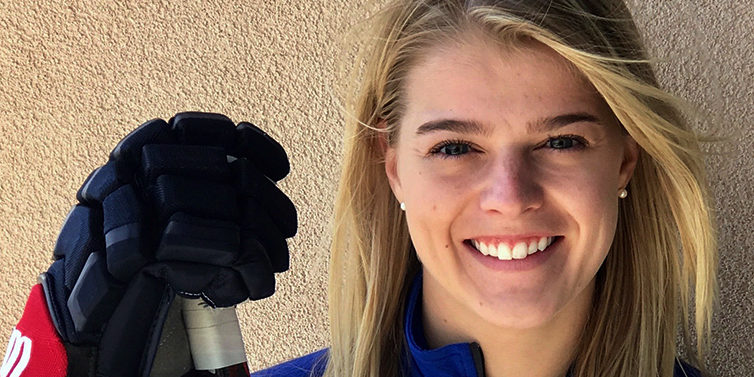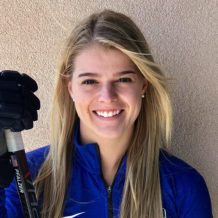 It's Not How Big You Are, It's How Big You Play
When Emily Pfalzer was in fifth grade, she watched the US Women's Hockey Team play in Rochester, New York. Ever since, she has been dreaming and training to become one of the world's best. At just 5'2", one well-known quote (by basketball great John Wooden) has become an appropriate personal motto: "It's not how big you are, it's how big you play."
And she has played big! While playing in two seasons for the National Women's Hockey League, she won the Isobel Cup as a member of the Buffalo Beauts and was a top-10 finalist for the Patty Kazmaier Memorial Award. It wasn't her first victory, and it likely won't be her last. She has helped the USA to three straight gold finishes at the World Championships in 2015, 2016, and 2017 and claimed a spot on the US team in PyeongChang in 2018.
Pfalzer and her teammates train for hours every week with strength and weight training as well as hours-long ice sessions. She says, "I want to compete at the highest level for as long as I can and to continue with conditioning and healthy nutrition for the rest of my life." She will depend on the great variety of products Shaklee offers to help her continue to play big.
Competitor in PyeongChang Games: 2018
2016 World Cup II—Gold medal, W8+
2015 World Cup II—Gold medal, W8+ and W4-
2015 World Rowing Championships—Gold medal, W8+
2014 World Rowing Championships—Silver medal, W4-
2013 World Cup III—Gold medal and World best time, W8+
2013 World Rowing Championships—Gold medal, W8+
2011 World Rowing Championships—Gold medal, W4-
2010 U23 World Championships—Gold medal, B8+
Facebook: emilyreganrowing
Instagram: reganem1
Twitter: reganem1
"I think it's great that Shaklee has a great variety of products."
Performance® Sports Nutrition
Fuel your workout from start to finish.