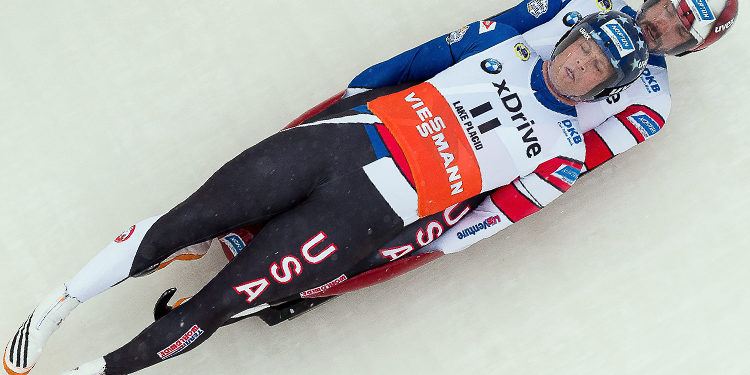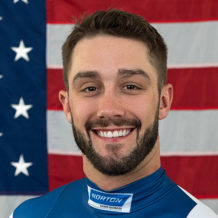 Train, Train, Train, Compete (Repeat)
Imagine this: You train 30 hours a week with weight lifting, strength training, power workouts, and running; you spend an additional hour each workout for recovery stretching or soft tissue massage; you travel the world to find Luge competitions; and then you actually engage in your sport for maybe three minutes each day in the winter.
But ultimately, after all this uniquely disproportionate training and competing, you can see yourself on the podium of the worlds' biggest sports stage, bringing home a medal.
This is the rhythm of Jayson Terdiman's life as a Doubles Luge athlete. Because runs are less than a minute long and there are caps on how many runs he can complete each day, there is a lot of prep time for a short performance—but what an amazing performance it is! In the Doubles event, Jayson also has the added factor of working with a teammate without being able to communicate while sliding.
Terdiman learned about the Luge when he was 10 years old and spent his days training six hours from home in Lake Placid, New York (the only indoor refrigerated track in the country.) That vision of standing on the winners' podium (in addition to some very supportive parents) is what motivates him through all his training. And he knows most of all that no matter how short your sport is, in Luge and nutrition, what you put in is what you get out.
Competitor in PyeongChang Games: 2018
2017 World Championships Silver medalist, Team Relay
2017 World Cup Overall Bronze medalist, Doubles Luge
2017 Sprint World Cup Overall Bronze medalist, Doubles Luge
Competitor in Sochi Games: 2014—11th place, Doubles Luge; 5th place, Team Relay
Six-time US National Champion, Doubles Luge
Facebook: @JaysonTerdimanOfficial
Instagram: @jaysonterdiman
Twitter: @jterdimanUSA
www.jaysonterdiman.com
"I know that with the help of Shaklee, I'm going to get the best out of myself!"