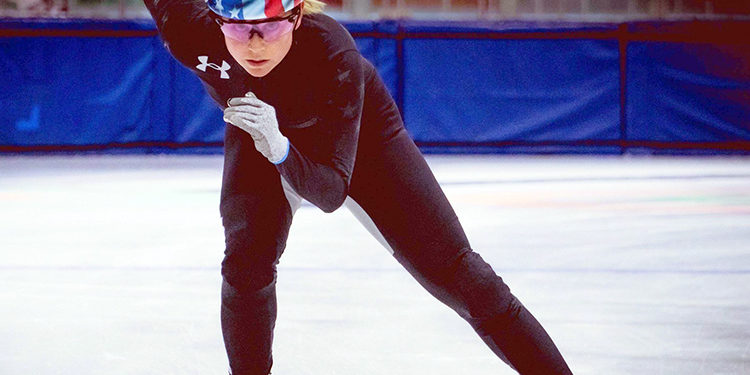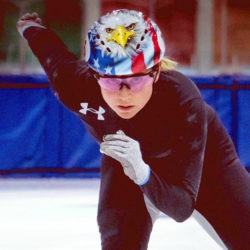 Skating Almost Before She Could Walk
It's one thing to compete in an event as a world-class athlete and quite another to compete in one as a toddler. For Jessica Kooreman, however, this young start is exactly what has helped her become one of the best Short Track Speed Skaters in the world. She began roller-skating at the tender age of one and competed in her first race when she was two! While her training regimen is admittedly more intense now, she still admires the young people she trains with and stays young herself with eight hours of training a day and Shaklee nutrition.
Kooreman participated in the Games in Sochi in 2014 and PyeongChang in 2018 and placed in the top 20 of several Short Track World Championships. In Sochi in 2010, she was fourth in the 1000 m and sixth in the 1500 m.
Another key element of her success is knowing the tactics that will work best against her competitors. She finds her inspiration from the movie Miracle and depends on Shaklee products to get the best in nutrition and recovery.
Competitor in PyeongChang Games: 2018
2016–17 Short Track World Championships—14th place, 1500 m; 17th place, 1000 m; 22nd place, 500 m; 16th place overall
2015–16 Short Track World Championships—10th place, 1500 m; 15th place, 1000 m; 28th place, 500 m; 20th place overall
Competitor in Sochi Games: 2014—4th place, 1000 m; 6th place, 1500 m
2013–14 World Championships—Silver medal, 3000 m; 6th place, 1500 m; 14th place, 1000 m; 11th place, 500 m; 5th place overall
Facebook: JessicaSmithUSA
Instagram: thejessicakooreman
Twitter: @TheJessicaSmith
"Shaklee provides me with a wide range of products that will assist in my recovery and performance."
Performance® Sports Nutrition
Fuel your workout from start to finish.