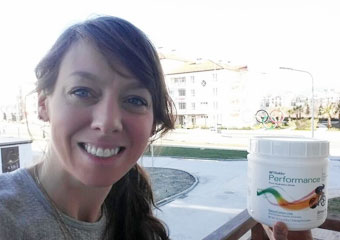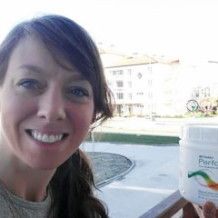 "Give up" is not in her vocabulary
Jilleanne Rookard made the change from inline skating to speed skating in 2006. It wasn't the easiest of transitions, but she eventually established herself as one of the best American long-track skaters on the ice.
At any step along the way she could have given up; quietly packed her bags and headed home—just another athlete who saw the folly of an ambitious dream. Two Winter Games later, Jilleanne accomplished what at times had seemed impossible—reminding herself every day of why she was pursuing the dream. "When I came to Milwaukee to train, I told myself that whether I succeed or fall flat on my face, I'm going to learn something."
What Jilleanne learned is, "That it's not about me at all. It's about finishing what I started. It's about my family. It's about the people who did all the small things for me, drove me to practice and cheered for me, and held me up when I struggled."
Now retired from competition on the ice, Jilleanne is still on skates, but in a very different sport: roller derby.
2014 Sochi Games competitor
2010 Vancouver Games competitor
2012 Berlin Cup first place
2008-09 World Cup Team
2007-08 World Cup Team
"I've learned that success is not defined by the outcome, but by the courage it takes to chase your dreams."
FAVORITE SHAKLEE PRODUCTS