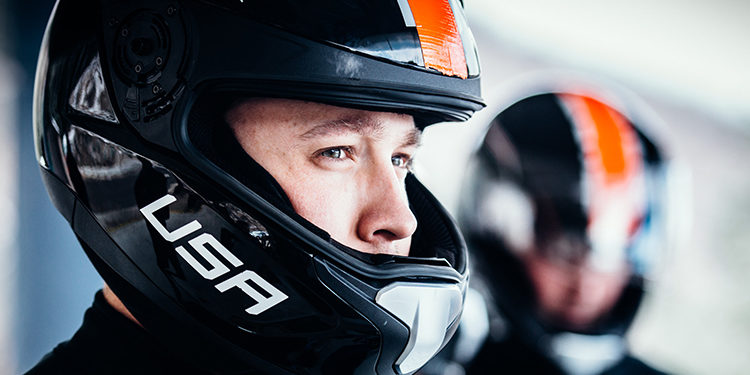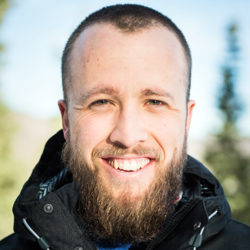 If You Can Trust Yourself When All Men Doubt You…
"USA! USA! USA!" This is the chant that Jimmy Reed loves to hear when competing in the 4-Man Bobsled event on his home track in Lake Placid, New York. Even when he's abroad, however, he finds inspiration from the poem by Rudyard Kipling that reads, "If you can trust yourself when all men doubt you, / But make allowance for their doubting too…." He says it reminds him to stay focused.
This focus has lead him and his teams to silver and bronze medals in the 2016 Lake Placid and 2017 Austria World Cups, respectively. There is so much behind-the-scenes work for a Bobsled team that he can spend five hours a day training year round. He also maintains focus on his training thanks to choosing Shaklee products; he says: "I would rather spend time focusing on making improvements in my own training than be worried about whether supplements I am taking are going to potentially test positive."
Reed says his motivation stems from a feeling of not reaching his full potential in college athletics. After leaving the University of Maine as a Division I track runner, he wanted to prove to himself that he had it in him to compete at a world-class level. He has definitely proved that to himself and the world…and still trusts in himself in the face of doubt.
Competitor at PyeongChang Games: 2018
2017 World Cup, Igls, Austria—Bronze medal, 4-Man Bobsled
2017 World Cup Overall Points—Bronze globe, 4-Man Bobsled
2017 World Championships, Konigsee, Germany—5th place
2016 World Cup, Lake Placid, NY—Silver medal, 4-Man Bobsled
Facebook: Jimmy Reed
Instagram: @reedjamesk
Twitter: @reedjamesk
"To have a company like Shaklee that focuses on every aspect of health rather than a catchy supplement brand filled with sketchy proprietary blends not only makes me feel better but aligns with my personal approach to healthy living."
Performance® Sports Nutrition
Fuel your workout from start to finish.