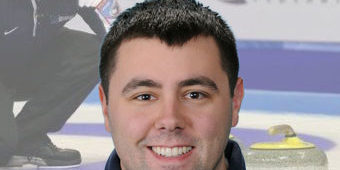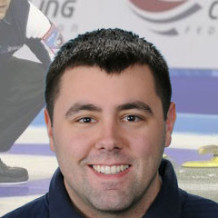 Easier watched, than done.
A civil engineer who manages energy pipeline projects across Minnesota and Wisconsin when he's not throwing 42-pound rocks down the ice, John began participating in curling at an early age. He was introduced to the sport by his father and grandfather. From there, he began competing competitively at local bonspiels (as curling tournaments are called), ultimately earning a coveted spot on the U.S. National team.
Among Winter sport athletes, curlers are the "regular" people. But they still train harder and monitor their diets far more than players of old. For John, as with most elite curlers, that training includes a grueling travel schedule that takes him all over Canada and the US on long curling weekends. He travels internationally to events, too. All of which puts more than a little bit of stress on his daily schedule of balancing his work and his sport.
With a recorded history that goes back to 1541 in Scotland—where curling quickly became the most popular game in the land; more popular even than that other well-known Scottish sport, golf—curling continues to grow internationally.  "When many people see curling for the first time they think, 'Hey, I can do that.' But once they step on the ice, they gain a respect for the sport," explains John. "You often hear people say they find muscles they didn't know they had after a couple of hours sliding and sweeping stones."
2014 Sochi Games Competitor
2014 U.S. Trials champion
2014 U.S. Curling Top Male Athlete
Multiple National Championship competitions
"I'm pretty sure I haven't gone a day in the last few months without using at least one Shaklee product. Love them!"
FAVORITE SHAKLEE PRODUCTS