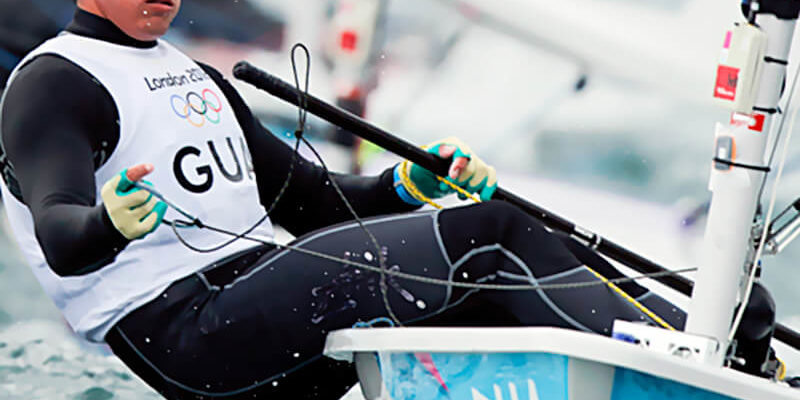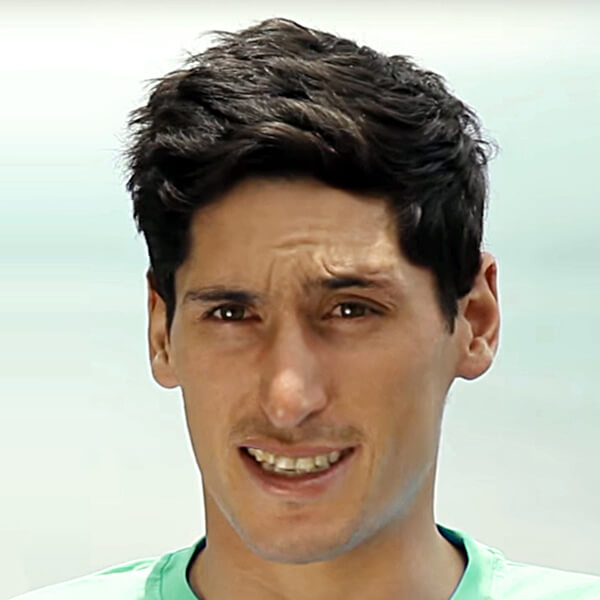 Great Day on the Water
Think sailing:  Calm waters, shafts of light glistening over an endless horizon, warm temperatures that buoy up the warmest feelings of serenity, sanguine satisfaction, and stirring sunsets. It's all beauty, peace, and relaxation, right?
"I love to have a great day on the water," says Guatemala's Juan Maegli, "but to me, there's no standing still."  That's because Juan is a premier Sailor, a four-time Olympian who is carrying on a family tradition of victories on the sea.  Juan's father is a three-time Olympian, so he is very familiar with the rigors and energy required for elite-level competition.  And yes, it is hard work.
"On a typical training week when I'm in Guatemala, I focus more on my fitness training. A normal day would be waking up at about 7:00 AM and either going for a bike ride from anywhere between 2 – 3hours, or doing a small activation or stretching session before I start my day," explains Juan. "Then 3 – 4 days a week, I'll do some gym work which includes weight training and sailing-specific training where we simulate the hiking position I hold on the boat. These sessions can go for around 3 hours. I try to finish my day with some stretching, either some yoga practice at home or at a local yoga studio. When I'm mostly sailing, the big sessions will be out on the water and in the morning I'll just do a small activation routing plus a recovery ride and stretching after sailing."
Pass the margarita and prop up your feet?  Not for this hard-charger.
"I want to win my country's first Olympic gold medal. Long term, I would like to transition into other sports and test myself and limits in something new. Until then, I love facing challenging conditions out on the water for many hours at a time. Of course, my biggest motivation is to represent my country well and make Guatemalans proud. My dad was a big inspiration growing up; he is a 3 time Olympian and an extremely hard-working businessman, so I've always admired his work ethic," said Juan.
And what does it take to maintain Juan's level of motivation?  "I love spending time in Guatemala and generally just being near the water. I'm a huge fan of water sports and outdoor sports in general, so if I'm not training you will probably find me doing some sort of water activity or mountain biking. When I first started sailing professionally, I was very young and looking back, it seems like I was mostly fueled by my talent and passion. As I gained experience, I realized that there are a lot of gains to be made by improving my lifestyle, training routine, sleeping habits and taking better care of my nutrition," said Juan. "In Guatemala, there weren't many resources when it comes to high performance sports so I've always been learning how to improve my performance. I became very passionate about sports and spend most of my free time practicing other sports and learning about successful athletes and their secrets. Nutrition is big part of any successful athlete's program which is one reason why I love partnering with Shaklee."
In Tokyo at the 2020 Games, we'll look for Juan and think of all it takes to be an elite Sailor and we'll realize he's doing what he loves:  having a great day on the water.
Achievements
Bronze medalist, 2003 Pan American Games (14 years old at the time)
Bronze medalist, 2011 Pan American Games
Gold medalist, Pan American Games in 2007, 2015, 2019
Top 10 finishes in 2012 London Games, 2016 Rio Games
Laser Worlds top 5 finishes: 4th in 2012, and 4th in 2015
College Sailor of the Year in 2013, attending College of Charleston
Guatemala's top medal winner at regional games
Guatemala's top medalist in all sports
Four-time Olympian for Guatemala: 2008, 2012, 2016, qualified for 2020
Flag-bearer for Guatemala at the 2016 Rio Games
Follow Juan
Facebook: Juan Ignacio Maegli, Juan I. Maegli
Twitter: @juanimaegli
Instagram: @juanimaegli
Favorite Products
Performance PM Recovery Complex
Performance Hydrate+ Endurance Electrolyte Drink
Gentle Sleep Complex