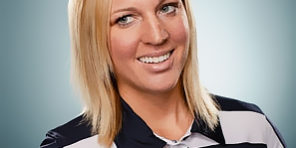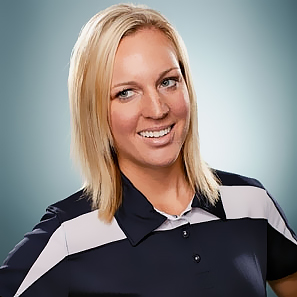 Kelly Gunther is rightfully nicknamed "The Comeback Kid"—she epitomizes perseverance and determination.
After a heart-breaking ruling rescinded her place on the American skating team for the 2010 Winter Games in Vancouver, Kelly's foot was nearly severed in a horrific accident on the ice just three months later in the last race of the season. Most, including her doctors, thought her competitive skating career was over, but not Kelly. After a long, grueling recovery that saw the plates, pins, and 10 screws that held her ankle together removed, Kelly went on to win several competitions on her way to making the US national team for the 2014 Winter Games in Sochi, Russia.
Kelly first made her skating debut as a 6-year-old figure skater, eventually becoming a competitive inline skater before transitioning to long-track speed skating on ice. "Kelly has an inner drive that can't be coached," said her coach, Robb Dunn. She trains for six to eight hours a day, five to six days a week—her workouts include weights, aerobics, stretching, running and more. The most challenging aspect of her sport? "To always beat my personal best time," she said.
After fulfilling her life-long dream to skate at the Winter Games, Kelly hasn't given up yet. She's now competing for the US on the World Cup circuit.
2014 Sochi Games competitor
2012 American Cup overall winner for sprint and distances
2011 National Sprint Team
2010 Vancouver Games (alternate)
2010-present USA National team
Multiple World Cup teams
"Shaklee vitamins keep me going through all those long training days."