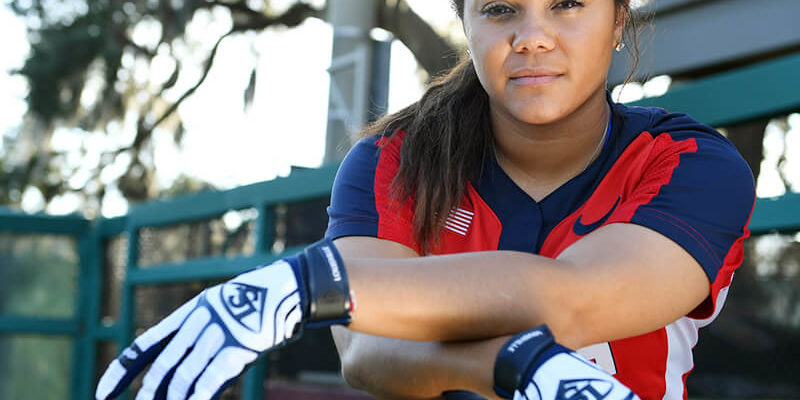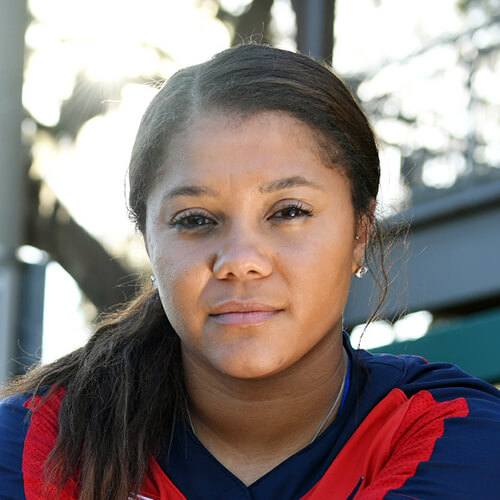 "So What?
Kelsey Stewart knows that the game of Softball is rife with challenges, perils, even failures.  As she crowded the plate in 2018 the 9th inning against rival Japan, she was aware that batters—including her—fail most of the time.
"So what!" she thought.
She crunched her cleats into the brick dust of the batter's box, lifted her power elbow, then proceeded to wallop a walk-off home run to win the game.
So what? Well, Kelsey showed once again that percentages, odds, trends, and any other external circumstances can't match the power of will, the determination that has shaped this Kansas native into one of the fiercest competitors in the game.  She's helped Team USA to victories all along its journey to qualifying for the 2020 Olympic Games in Tokyo, where her long-term goal is to win a gold medal.  "No matter how many times I fail," she said, "so what – it's about facing the next challenge and getting better every play and every experience.  It's about bouncing back from failures, which has helped shape who I am today."
Kelsey's infectious "so what, can-do" attitude has helped lift her teammates, and she's also aware that the little girls who watch and play the game might gain some inspiration as well.  "I've been inspired by my parents, grandparents, Aunt Dana, and teammates," said Kelsey.  "I know the failures will lead to enough success to inspire the young players who are working hard every single day to be where I am."
So if you ever hear Kelsey or any of her elite Softball teammates mutter "so what" when they're facing a full count, just think to yourself, "something great is about to happen . . . that's what!"
Achievements:
Selected to compete as part of Team USA in the 2020 Olympic Games
2014 & 2015 NCAA National Champion
2016 & 2018 World Champion
2019 Pan American Game Gold Medalist
More:
Twitter: @stewartkels7
Instagram: @kels7stew
Favorite Product:
Enfuselle SPF 30 for Body