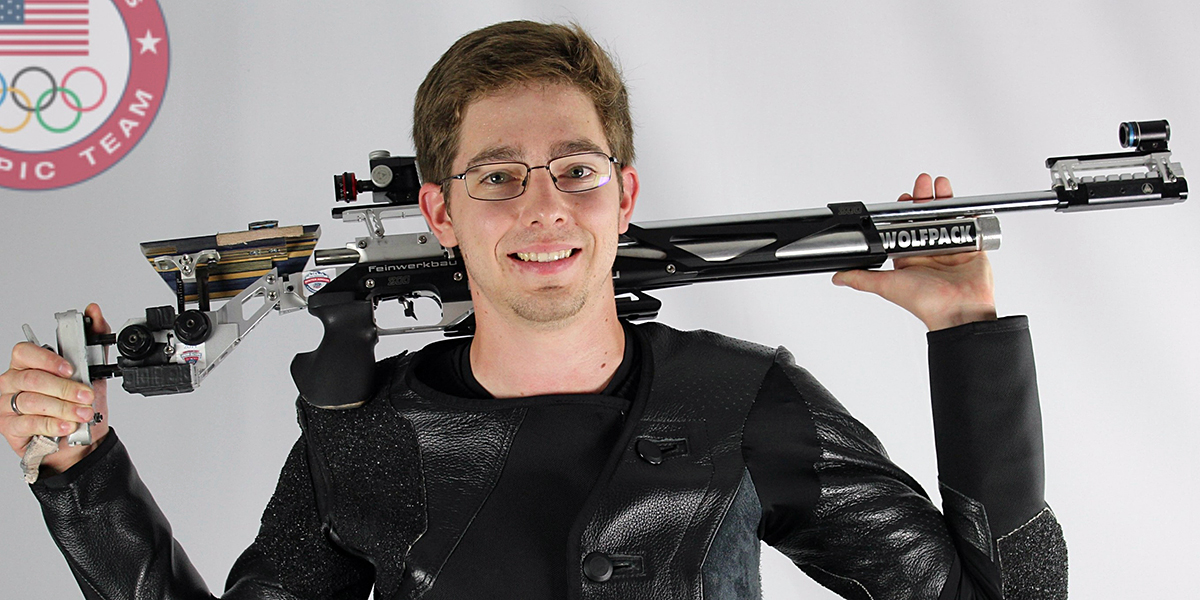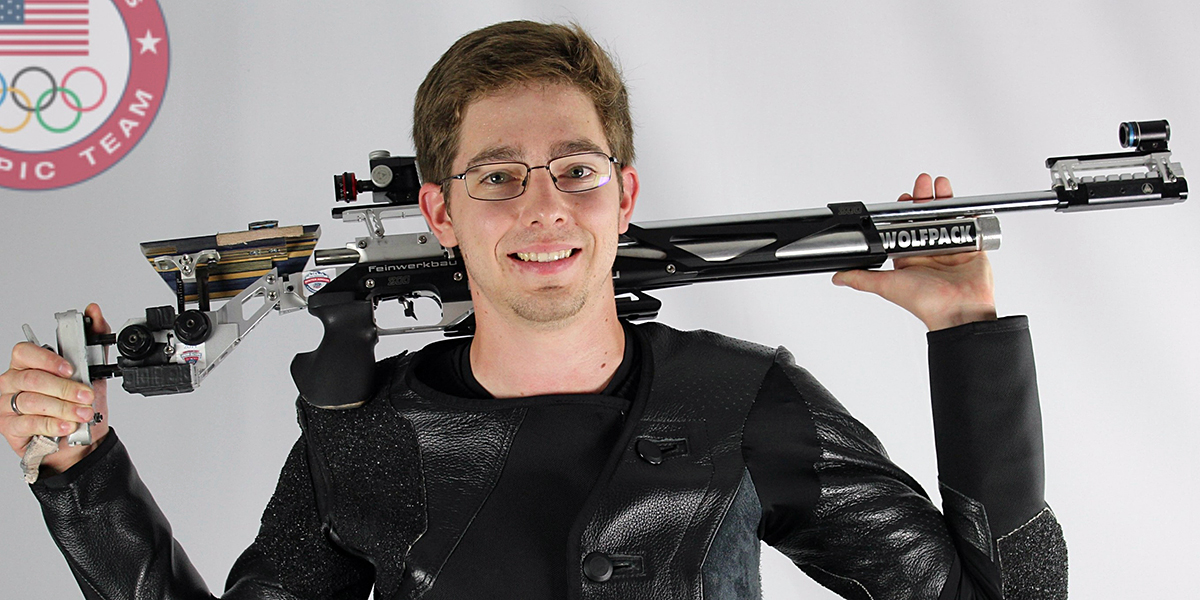 What's important now.
That's not a generic question, that's a statement of focus for Lucas Kozeniesky, American's top marksman for the past quadrennial.  He competed in the 2016 Rio Summer Games in the 10 meter Air Rifle event, and took all that focus and experience to the Tokyo Games.  In a sport that demands unerring precision in every shot—by unerring, we mean a slop factor of only +/- one millimeter—Lucas needs to get EVERYTHING just right.  Including, of course, his diet and nutrition.
Lucas trusts Shaklee with his fueling, benefitting from Meal Bars, Performance Build shakes, Teas, and more.  "Gaining balance through Shaklee!" he explains.  "I've added my Meology vitamin pack to my morning breakfast, plus I've been drinking Pomegranate Tea before my workouts and recovering with Build Whey Protein!  Staying fueled for the grind to Tokyo!"  Just as Lucas fine tunes his equipment, rifle, techniques, and mindset, he's turned to Meology to fine tune his nutrition.  It's the personalized supplement  program, that eliminates the "slop" factor, and helps Lucas stay right on target.
And what about that trip to Tokyo?  No surprise that Lucas battled through the shoot-off rounds to compete in the gold medal match of the 10 meter Air Rifle Mixed Team event—along with his teammate, Mary Tucker—going shot for shot against the Chinese team.  It took an Olympic record to beat Lucas and Mary, but they were nonetheless proud to grab the silver medal for the USA.  Overcoming intense pressure and holding steady despite his heart pounding out of his chest, Lucas proved the validity of wise philosophy:  What's important now!