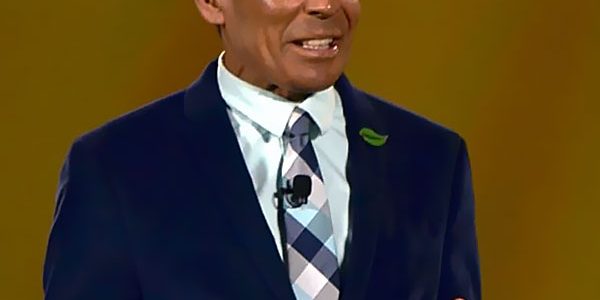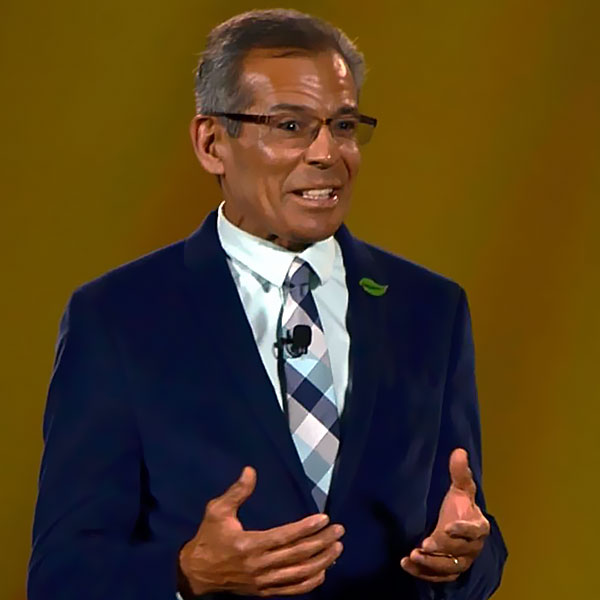 The Heart of Shaklee.
Mark Ramirez is more than just an employee at Shaklee Corporation – far more: he is the very heart of Shaklee.  Mark is currently the Senior IT Support Specialist, a long trek from his days in the mailroom after he joined Shaklee in 1973.  Those 48 years have gone by quickly for Mark, and he now finds himself as the most senior employee in Shaklee.  "Looking back over the past 48 years, and now under (CEO) Roger Barnett's vision, I can see how the future of Shaklee and the  digital revolution are transforming Shaklee into the finest company in the true wellness space for years to come," said Mark.
Mark's appreciation of wellness is both a personal passion and a hallmark for his service in Shaklee.  He is an avid runner and is thrilled to have run five sub-3 hour marathons, and five Escape From Alcatraz triathlons.  "I never ran until I met my future wife, Kathy, about eight years after I started Shaklee.  But I believe the power of Shaklee products empowered me to accomplish goals I would never have thought possible!"  He added, "I am so proud of working at Shaklee all these years, I truly feel like I'm living a dream."
As the senior member, Mark has seen many corporate evolutions, met untold Shaklee Independent Distributors, and cheered countless Olympians who are also powered by Shaklee products.  He's not only the biggest fan of those athletes, but an advocate for their example of excellence, and their choice to be powered by Shaklee.  He's seen and supported Shaklee's various sponsor programs for these elite athletes, from 1980 to the present day.
For Marks' exemplary commitment to health and fitness, his support of the Shaklee athletes, and never-ending optimism, we are pleased to recognize Mark as an Honorary member of the Shaklee Pure Performance Team.  Congratulations Mark, and thank you for your service!