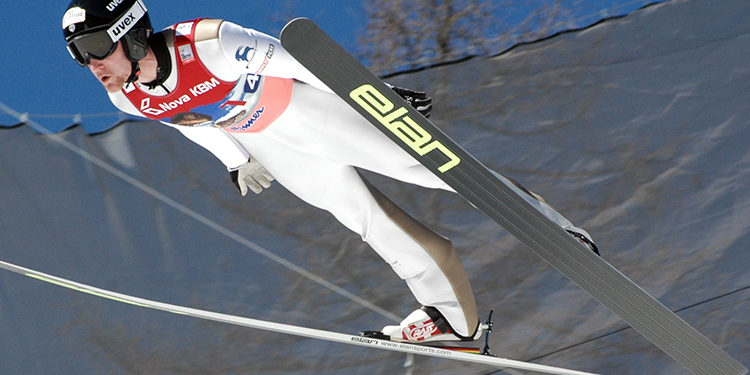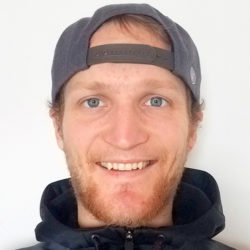 Maintaining a Balance While Flying Through the Air
The quote that most inspires Michael Glasder is "Find a way, or make one." For someone whose profession is vaulting himself through the air after a steep descent down a snowy mountain, this means hours in the gym, lifting, running, and stretching, adding up to months of training. This all leads up to the exhilarating leaps that have twice crowned him US National Champion and landed him a spot on the US team participating in PyeongChang in 2018.
The paradigm of ski jumping is the effort to maintain body strength while also keeping a low body weight. When athletes can strike the perfect balance, they are able to fly farther. Glasder has performed this incredible feat all over the world, and two of his favorite venues have been Planica, Slovenia, and Sapporo, Japan.
When Glasder finds some free time (which is rare, due to his rigorous training), he loves to spend time on the water. He enjoys water-skiing with his family and friends. No matter what he is doing, Glasder values good nutrition and being in top health, a quest in which Shaklee helps him excel.
Competitor in PyeongChang Games: 2018
Team Trials for the Games: 2018—Champion
2017 US National Champion
2016 FIS Continental Cup—1st place
2015 US National Champion
Facebook: @mikeglasderskijumping
Instagram: @mglasder
Twitter: @mglasder
"Shaklee does extensive testing on their products that gives me the confidence to use them."