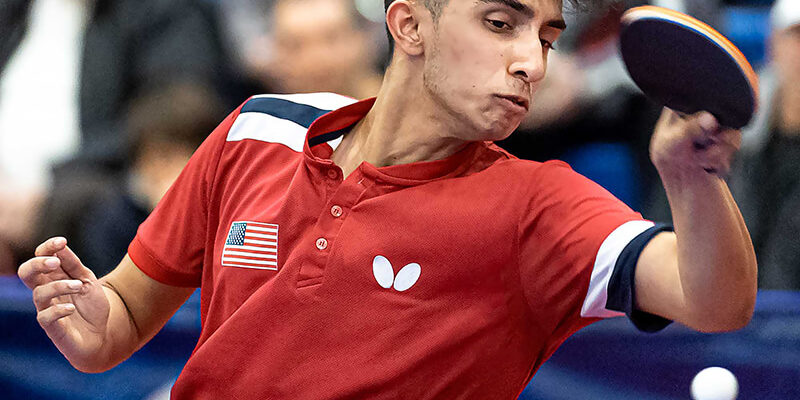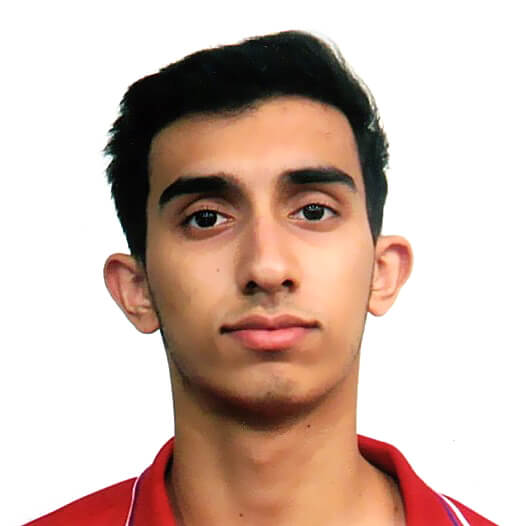 Fighting for every point
There's no gentle, rhythmic ping or pong, click or clack in this game.  Instead, we think more along the lines of a whack, and a smack and . . . an attack!  We're watching Nikhil Kumar, the talented Table Tennis teen who shouts, grunts, and cheers on virtually every stroke and every rally of the game.  It's clear that he's fighting for every point, clearly the aggressor ready to pounce and quell his opponent, no matter how far behind he might be in experience or in the game score.
"My strength is definitely my fighting spirit," says the California native. "I'm always the loudest player, and I'm just always yelling and shouting when I play.  I don't know why, except that it seems to help me play better."
Better play is on full display here, and has been since Nikhil was five years old. Showing extraordinary potential early on, he began competing at eight years old, kept working at it, and started traveling to matches internationally at 12 years old.  When he started to dominate in the Under-15 and Under-18 age categories, he realized he could pursue the sport seriously.  "I've had wonderful support from everyone around me: coaches, teammates, players, and my family," he explained.  "My family has been supporting me from the start, and are always happy for my success.  Whatever I want to pursue in the sport, they go along.  We've come a long way!"
Nikhil's deep support has paid off in victories at every level, and in March of 2019, Nikhil won a spot to compete in the Summer Games in Tokyo.  "I'm a little disappointed that the Games were delayed to 2021, but that give me another year to be better prepared," he said.  "I want to see how far I can go even beyond the Games, perhaps become a professional player.  Of course, I want to attend a University of California college."
The future seems wide open for Nikhil, much like the game we are watching: a bold strategy, an attack now, a lunge to save point, and a perfectly placed shot that curves and zips past his opponent. It's a wonderful microcosm of energy, deft shot-making, and of course, a fighting spirit!
Achievements
2020 Olympic Trials – First Place
2020 ITTF Portugal Open – Men's U21 Bronze medalist
2019 Pan American Games – (Teams) Gold medalist
2019 US National Championships – Second Place in Men's Singles/Doubles, First in Mixed Doubles
2019 Pan American Championships – (Teams) Bronze medalist
2019 World Championships Team Member
2019 Pan American Cup – Quarter Finalist
2018 Pan American Championships – (Teams) Silver medalist
2018 World Championships Team Member
2017 US Nationals Men's Singles – Second Place
2017 World Championships Team Member
Follow Nikhil
Facebook: Nikhil Kumar
Instagram: @nkumar_0101