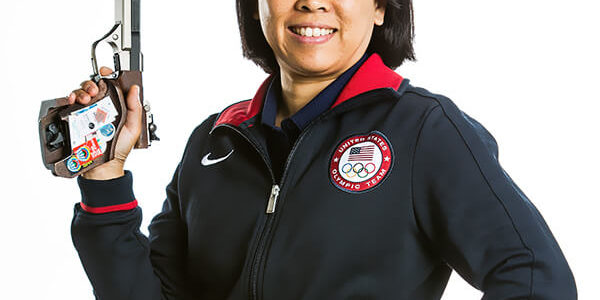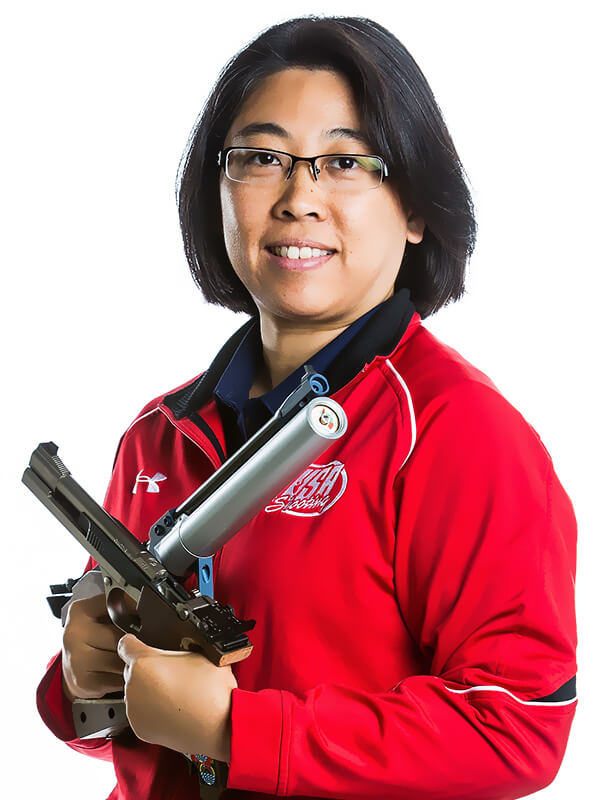 "A little OCD . . . ."
Sandra Uptagrafft takes the final shot (a perfect 10 score) in her 25 Meter Sport Pistol event, then carefully sets the pistol on the stand, and begins the meticulous process of packing her equipment, processing her performance, and preparing for the next event. It's obvious she's mastered this routine, and won't vary from it. She has the look and air of a perfectionist who wants to get things right . . . every time.
"I'm a little OCD with my shooting, and really, with a lot of things in my life," she explains. "I'm good at attention to detail, and this sport lends itself to that." Indeed, the bull's-eye in the 10 meter Air Pistol event, another of Sandra's specialties, is about the diameter of a pencil eraser. Not a lot of room for error there. But perfection is still a long way off for Sandra, so she keeps working at it . . . compulsively, and happily. Ironically, she also guards against absolute perfection, realizing that seeking perfection is a process she must continue to refine.
"I have the personality of a problem solver; I like working on puzzles, figuring things out, thinking outside the box," she explained. "I really like challenging myself, pushing to be the best version of myself that I can be." Sandra's approach to self-improvement isn't limited to shooting. During much of that time she spent years earning her Master's degree in Network and Communications Management with a concentration in Information Security, and never neglects her physical and mental health. "I've been competing for three decades [she learned to shoot in Army Basic Training in 1990], and I attribute that longevity to staying in peak physical condition and working on the mental aspect, which is the toughest part." She added, "Nutrition is also important, and also energy management – knowing how to conserve energy, what areas to focus on 100%, and when you need that focus."
While longevity usually implies inevitable aging, that's not Sandra's focus. "I don't focus on getting older, I focus on the benefits of experience, knowledge, and discovering new ways to get better," she said. "I train five days a week, starting at 7:30 AM and wrapping up around 4:00 PM. Then off to finish some schoolwork. It's challenging, but that's why I love it!"
Sandra now stands at her training station, methodically setting up her equipment, meticulously arranging her shooting gear, precisely adjusting her eyepiece. She breathes deeply, freezes for an instant, and then slowly raises her pistol to eye level. Everything is to her liking: precise and striving for perfection.
Accomplishments
Olympic Games – Team member 2012, 2020
World Championships – 8th place 2010; Team Bronze 2002
Pan American Games:

Gold (25m) and Olympic country quota slot, 2019
Silver (25m) and Olympic country quota slot, 2015
Silver (25m), Bronze (10m) and Olympic country quota slot, 2011
Gold (25m) and Olympic country quota slot, 2007
Gold (25m) and Olympic country quota slot, 2003
Team Gold, 1995
Follow
Facebook: Sandra Uptagrafft
Instagram: Sup2012220
Twitter: @UptaGold