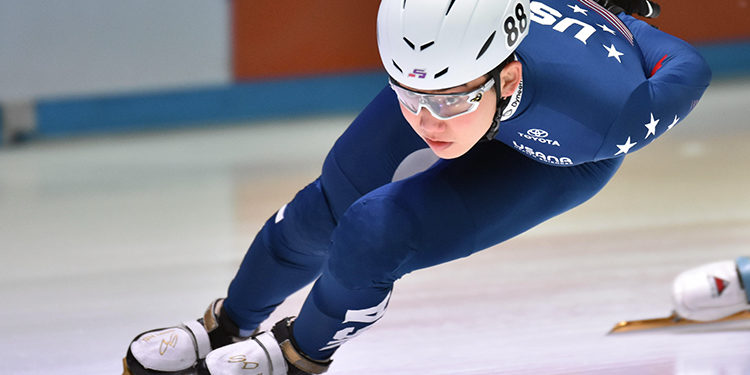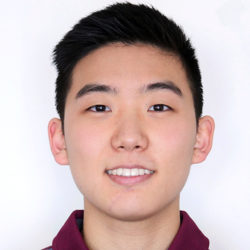 Big Goals from a Young Age: Podium or Bust
Some five-year-old kids are still tripping over their feet when running across the playground, but for Short Track Speed Skater Thomas Hong, this was when he began racing on the ice at his local Speed Skating club in Columbia, Maryland.
Since then, Thomas has dedicated himself to a lifetime of training to become the best in the world. He currently holds the world record in the 5000-meter relay. His 50+ hours of training each week are all accomplished with the goal in mind of standing on the winner's podium at an international meet. One role model who motivates him is his grandmother, for "teaching [him] compassion and for passing on her work ethic to our entire family."
Hong uses that work ethic to find the balance between technique, strength, and equipment use. Even though his sport requires only a few basic movements, he works hard to break habits that feel comfortable to his body so he can improve in each of these categories.
Competitor at PyeongChang Games: 2018
2017 World Junior Championships Silver and Bronze medalist
2017 World Cup—Gold medal & World record, 5000 m Relay
Six-time National Age-Group Champion
"Shaklee 180® Meal-in-a-Bar is quite tasty!"