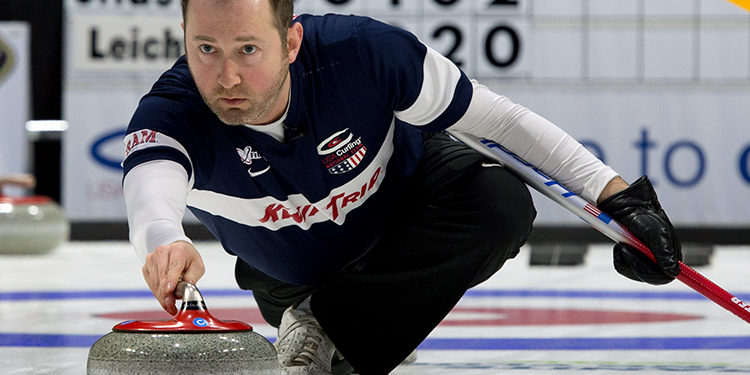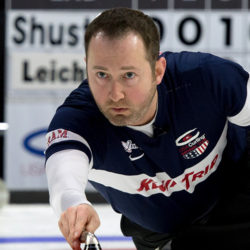 Sliding and Sweeping to Victory
Tyler George settled into the push blocks, or "hack" on the Curling sheet, took a deep breath, and then launched into his throw in the eighth "end," or period of the gold medal match in 2018 in PyeongChang.  The rock slid down the 125' lane, then with his teammates sweeping skillfully at Tyler's promptings, the rock impacted the opponent's stone at the precise point to knock it out of the scoring zone, setting up a victory that was a long time coming.
How long?  About 23 years, since Tyler started this sport when he was 12 years old.  In the ensuing time, he has delivered perhaps a million stones.  So it should be no surprise that he gained such a deft and precise touch in a sport where 42-pound rocks, ice, and brooms resemble—to the untrained eye—a clunky shuffleboard match more than a coldly contested event on the world's biggest stage.  And yet Tyler, along with his Shaklee Pure Performance Teammate John Landsteiner, put on a display of athleticism, strategy, mental toughness, and a closing instinct that brought home the first-ever gold medal in this sport for the Americans.
"It was surreal," said Tyler. "I knew this team was fully capable of winning the gold, so I never had any doubts."  And what was it like to grab the gold and make history?  "Just pure gratitude.  Hearing my country's anthem played at the Winter Games…"  He didn't need to finish that sentence; he and his champion teammates were grinning ear to ear and wiping away tears that were a long time coming.
Gold medal, 2018 Winter Games in PyeongChang
Three-time national men's champion
Seven-time national men's finalist
2016 World men's bronze medalist
Three-time World men's semifinalist
2001 World junior bronze medalist
2001 National Junior Curtis Cup for Sportsmanship award winner
2018 US Olympic Trials champion and 2018 Olympic Team member
FB:  Tyler George
Twittter:  @tgeorge1323
Before the gold medal game, we were laughing, we were joking – we felt liked we belonged here, we felt like this was our moment.