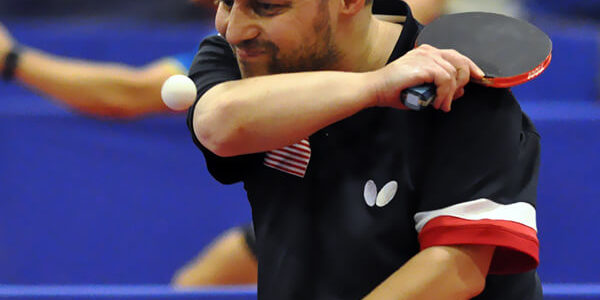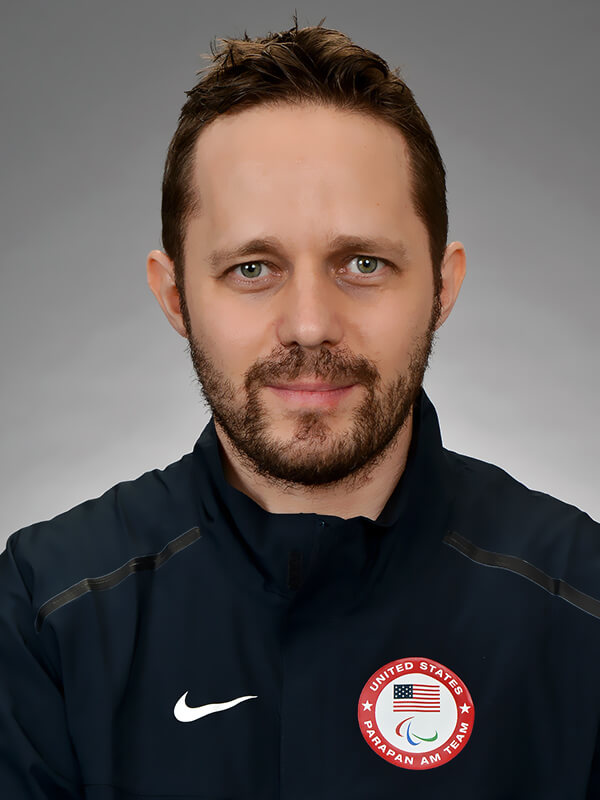 Back-and-forth, back-and . . . forward!
Like any sport executed at the highest level, Table Tennis is an art form, a pleasing, almost mesmerizing display of refined skills, indomitable wills, and grand strategies. Perhaps we've played it in our basements or in the recreation room, and called it "ping pong." But that version is as close to the Olympic game of Table Tennis as mini-golf is to LPGA or PGA golf. And for Tahl Leibovitz, it's something even more: "An opportunity to help other people."
Indeed, when Tahl began to play as a homeless, abandoned teenager at the New York City South Queens Boys Club, he sensed there was more to the game than the back-and-forth of the ball. "It opened a door for me," he explains, "and now I use the game to open the door for others." After winning a gold medal in the 1996 Paralympic Games, Tahl continued to compete at the highest levels, and qualified for his sixth Paralympic Games in 2020. En route to that streak of excellence, he founded Project Table Tennis, an organization that takes the game (including instructors and equipment) to assisted living centers, schools, adaptive workshops for disabled veterans, and just about any place the participants want to learn coordination, social enrichment, and competitive strategies.
Tahl is a Licensed Master of Social Work (LMSW) who has always wanted to lend a hand. "I like competing and enjoy the sport, but I really get excited to help others connect as families and communities," he said. "Our organization is basically a community organization that promotes the benefits of Table Tennis, such as exercise, concentration, balance, and other therapeutic benefits. Table Tennis can help fight Alzheimer's, dementia, improve concentration, and includes a really strong social component."
The game has certainly helped Tahl. He plays despite Osteochondroma, a bone disease that limits mobility, and has set an amazing example of longevity, competing at elite levels for all his adult life. In fact, he has already been inducted into the USA Table Tennis Hall of Fame. He even hopes to compete through the 2028 L.A. Paralympic Games. "One of my most memorable competitive moments was winning a gold medal in 1996, but I'm also pleased with qualifying for the 2020 Team," he explained. "I was down match point, but hung in there and qualified! I also enjoyed competing in the Maccabiah Games, but every game at any level is fun."
In a game where back-and-forth is the main flow of action, Tahl sees only one direction: forward. "My strength in Table Tennis is the ability to adapt. Evidently," said Tahl, "I guess that ability has also worked well for me in life!"
Accomplishments
Paralympic Gold Medalist in 1996; six-time US Paralympic Team member
50-time International Para Champion
13-time Para Pan American Gold Medalist
4-time Olympic Trials Qualifier
USA Table Tennis Hall of Fame Inductee
Follow
Facebook: Tahl Leibovitz
Instagram: tleibovitz